2012 Prototype #Twinning
With all the recent hype on the modern, high performance single fin, we decided to take it to the "next level" of high performance with our version of the Twin Fin. The decision to not go as far back in time as the single fin stems from the desire of speed along with wanting the ability to turn. Jason Bennett took an old curvy 80's template from his rack that is a neat little single wing thumb tail mixed with a slightly pulled in nose. With the absence of a center fin, Twin Fins tend to be really fast but lack pivot off the bottom and top that a center fin provides. With that in mind, Jason added a ton of vee between the fins to simulate the feeling of a small center fin. The thumb tail was added mainly for hold as Twin Fins have a tendency to be a little loose also. The rail line and foil are both modern as well, giving the rider as familiar of a feel as possible.
The verdict is still out on which fin template is working better because there has been mixed emotions between the larger Keel fins (pictured) and the more high performance template (MR Twin). The feedback on both templates has been positive, stating that "it's super fast, squirty through turns, excels in tiny waves, and paddles amazing". I guess you will just have to find out for yourself. Check out the pics below.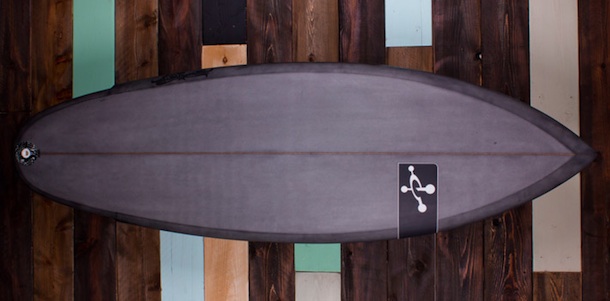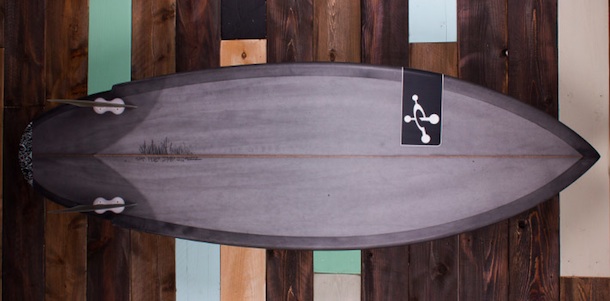 Order as short as you are comfortable with. About 3/4″ wider and 1/4″ thicker than your standard high performance shortboard.
Length – 5'0″ – 6'2″
Width – 18 3/4″ – 21″
Thickness – 2″ – 3″