Austin Wares Hydroflex Test
WQS warrior Austin Ware recently picked up a new Chemistry in Hydroflex Technology shaped by Jason Bennett. He had ridden a board is this technology at a demo a few weeks earlier and it sparked some interest. The Hydroflex technology was engineered in Germany in cooperation with the Volkswagen network, is protected by three patents and has won multiple awards. The boards flex characteristics are adjustable by changing internal pressure via a handheld pump and a valve located on the deck of the board. It can be fine tuned according to surfer and wave conditions. This gives the surfer the immediate opportunity to drastically change the way the board flexes and rides by adding air or releasing it.

As a test he ordered it in the same dimensions as boards he ordered from us in the past so he can see the difference. He has not given me a full breakdown on the board's pros and cons as he has only ridden it a few times, but the few times he has been documenting the sessions. Here is a rough edit of the first session. According to the clips it seems pretty sparky to me.
Stay tuned for more on Austin Ware's test of the Hydroflex as well as Jason Bennett's (board currently in production).
Austin's dimensions are 6'0 1/2 x 18 5/8 x 2 5/16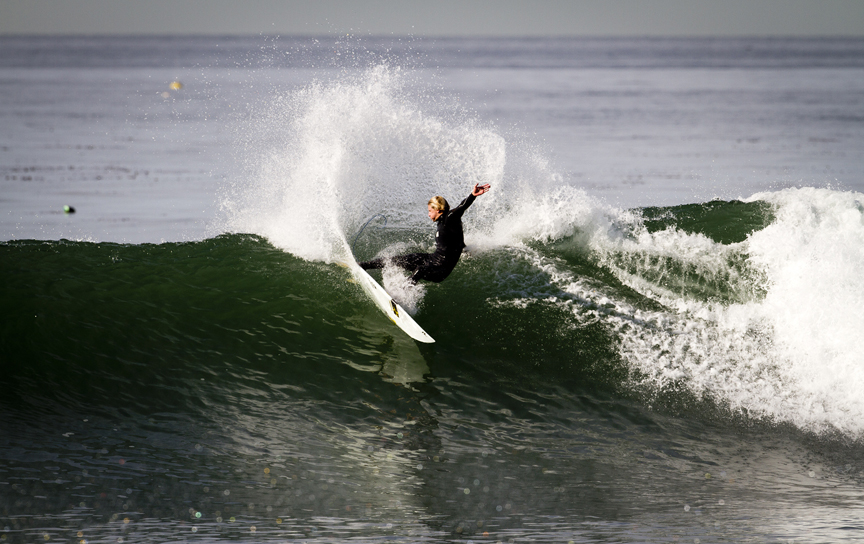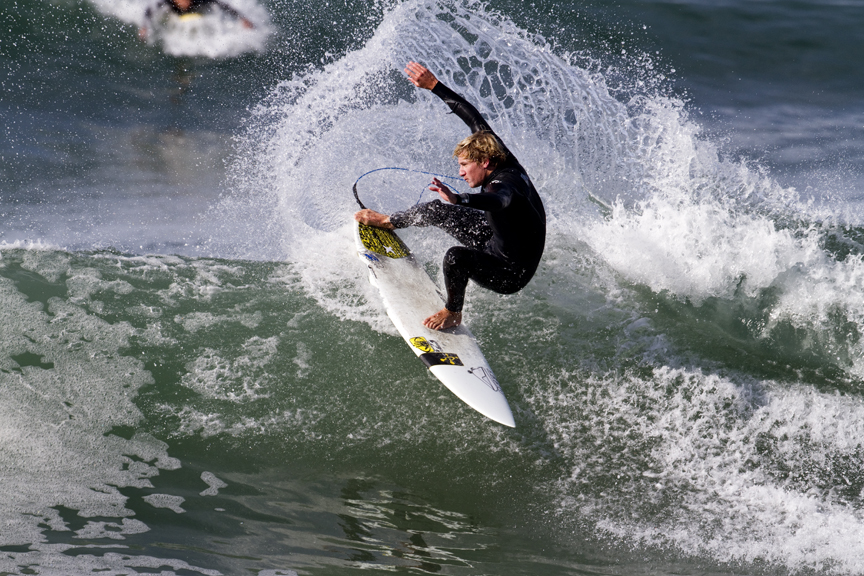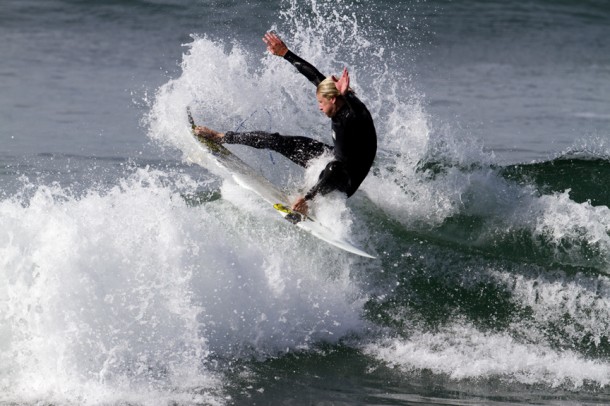 Action photos by Billy Watts