Blake 3rd in Jacksonville Contest
December 17th-18th, 2009 Blake Jones competed in his home state in the Pabst Blue Ribbon Pro. The PBR Pro was held at Jacksonville Beach Pier in Jacksonville Beach, FL.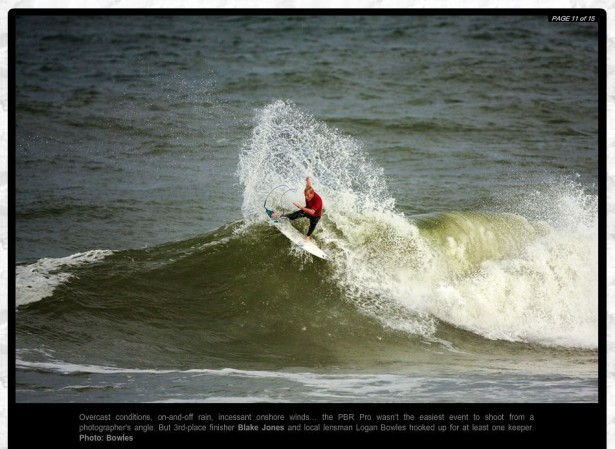 The event saw solid three to five-foot ENE windswell, but Friday morning started off with howling southeast winds and monsoonal rain from the storm that eventually moved north and became the Blizzard Of 2009. The waves had almost doubled in size from Thursday, and there was a strong drift ripping right through the pier. The contest got called off for the morning but around lunchtime the contest was on  the weather had cleared and the waves started pumping with solid overhead sets coming through on the outside sandbar. By the semifinals, the sun was out and the beach and pier were both packed with spectators, photographers, and news stations all coming out to witness the big show in solid surf. Read the complete story at ESM.