Blake Jones and Stab Mag Online
Blacks Beach, California is a nudist beach. But if you go there hoping for the odd glimpse of a supple teat or well-maintained gluteus, think again. According to photog Jimmy Wilson, "Blacks is a nude beach, which might sound cool but it isn't. Never would you see a smokin' hot girl laying out naked. Typically it's weirdo old dudes who prance around with their wangs flopping. Completely heinous." Heinous indeed, but the beach sure makes for a smooth photo setting.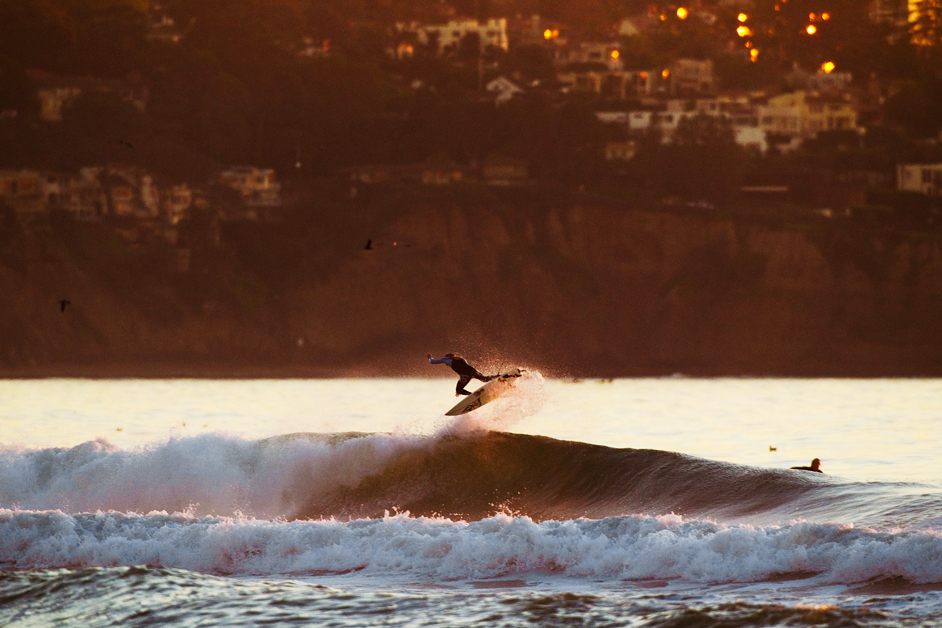 Courtesy of Stab Magazine
Blake Jones, Blacks Beach, California
Blake Jones, pictured here bathed in evening light, has been staying at Jimmy's house all month. The boys had been waiting for a swell that was 'sposed to be approaching Southern Cali, but it fizzled out. All they got was a southerly wind, a chopped-out lineup and a thick layer of fog. The next day (which you see above), the conditions came good but the swell had diminished. The boys drove everywhere from La Jolla to Oceanside looking for a lineup worth emptying the memory card on, but didn't find anything shootable until late evening at Blacks.
According to Jimmy the swell's going to pick back up this weekend, but "the NFL Championship games are on, so most normal people will be watching those instead of surfing."