Blake Jones is Back in Action
The doctors have cleared Blake Jones to surf and he has not hesitated to get back on the road. After badly injuring himself early this summer in Nicaragua he is finally ready to go.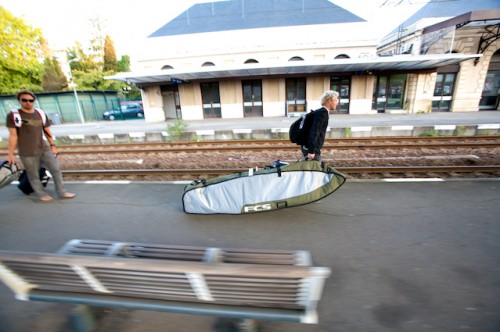 The boot is off his foot and he no longer needs crutches. He has also spent the last few weeks going through extensive physical therapy to get his ankle back to fine form. He says that before and after he surfs it is a bit tight but no pain like before.
The fact that he is off to Spain this weekend is an indicator that he is confident and ready. The Ferrolterra Movistar Pantin Classic by Billabong will be Blake's first contest in several months. The event will be held Aug 24 – 29, 2010 in Pantin, Spain and is a 6 star. We wish him luck.