Chemistry's Wyatt Fields and the "Banner Heat"
On Tuesday 18 surfers from Half Moon Bay made the paddle out to Mavericks as a building northwest swell began to hit the reef under sunny skies and windy conditions, all of them surfing for an opportunity to represent one of the two HMB local slots next to Ion Banner in the upcoming trials heat on contest day. Positive vibes and excited surfers filled the room at the pre-session meeting with Mavericks just a birds-eye view away in the distance. The details were set and everyone was frothing to see what Mother Nature would deliver on the reef out at Pillar Point. The swell was already showing at the outer buoy, 14 feet at 19 seconds, so we knew it was on.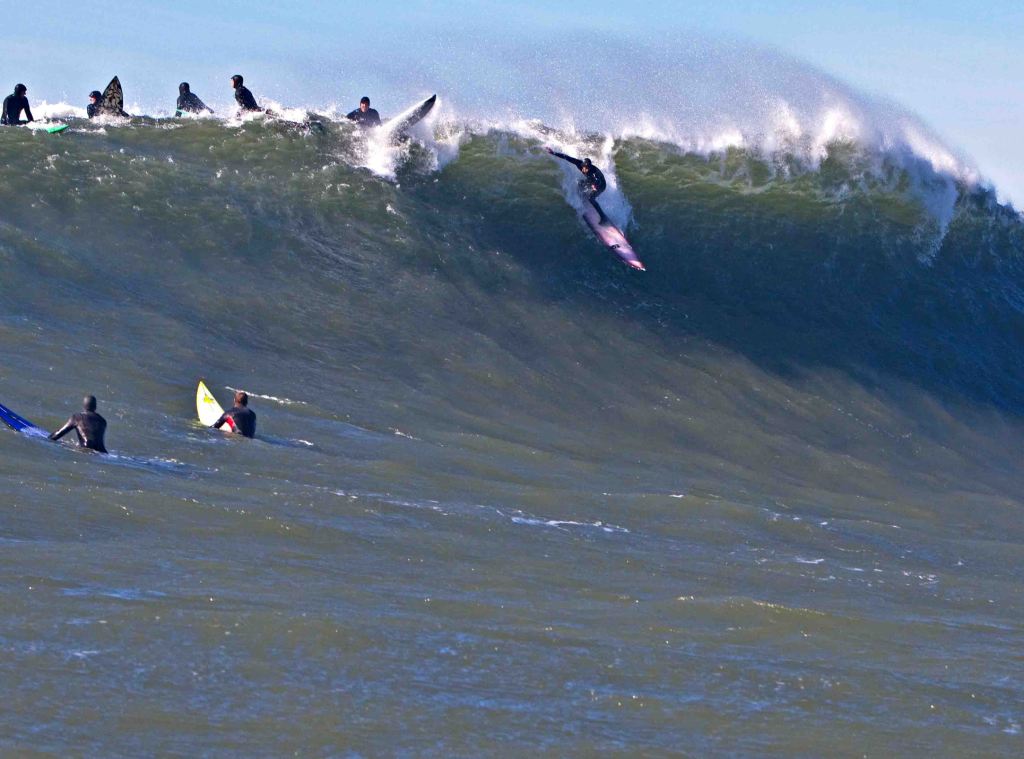 Leading up to this local session a lot of planning and conversation took place between contest organizers and HMB surfers. It was agreed to have a contest trials heat to give the local surfers an opportunity to get into next years contest being held at their home break, just like Pipeline, Teahupoo, Sunset Beach, and Punta De Lobos for example. It brings the community together inspiring and motivating everybody in town to cheer on one of our own and live it through them, just as we all did with the S.F. Giants when they took home a World Series title. Its this type of encouragement and local involvement that guys like Ion Banner, Curt Myers, Steve Iverson, and the HMB Surf Club are pushing for right now, which has been lacking in contests of the past.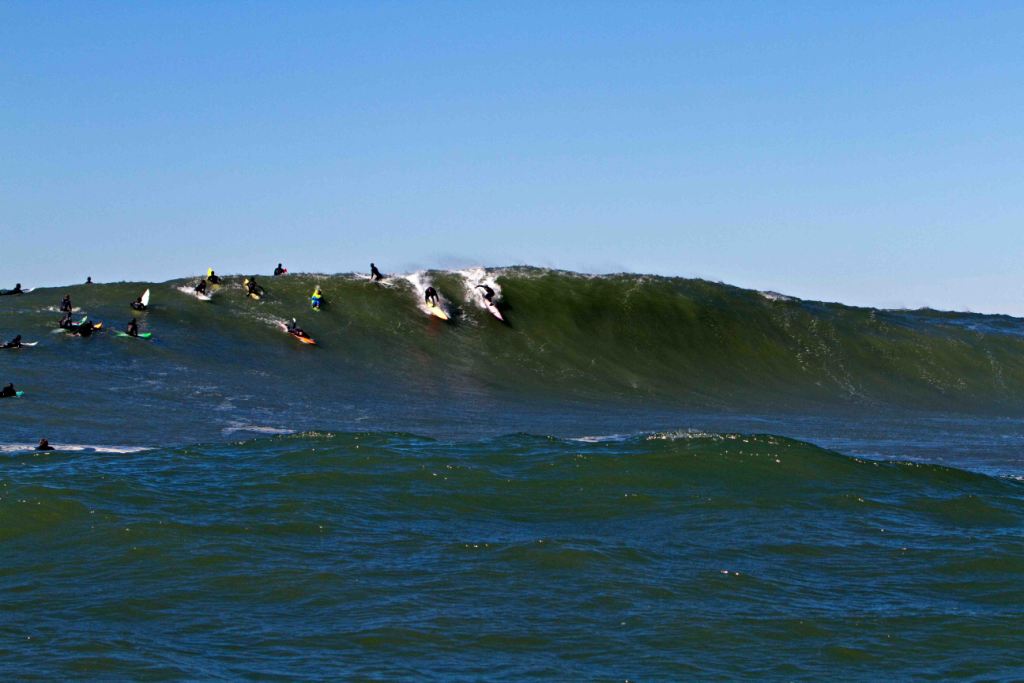 Tuesday morning at sunrise the swell was hitting hard with 20-second intervals under clean conditions. Big clouds of whitewater were rumbling like an airplane engine with outer reefs exploding all throughout the bay. Most of the crew showed up at our lookout spot in El Granada with hot cups of coffee to balance out the cold weather. High fives with some words of encouragement went down and it was off to the lot at Junes Beach where they suited up and paddled out for an 11am start.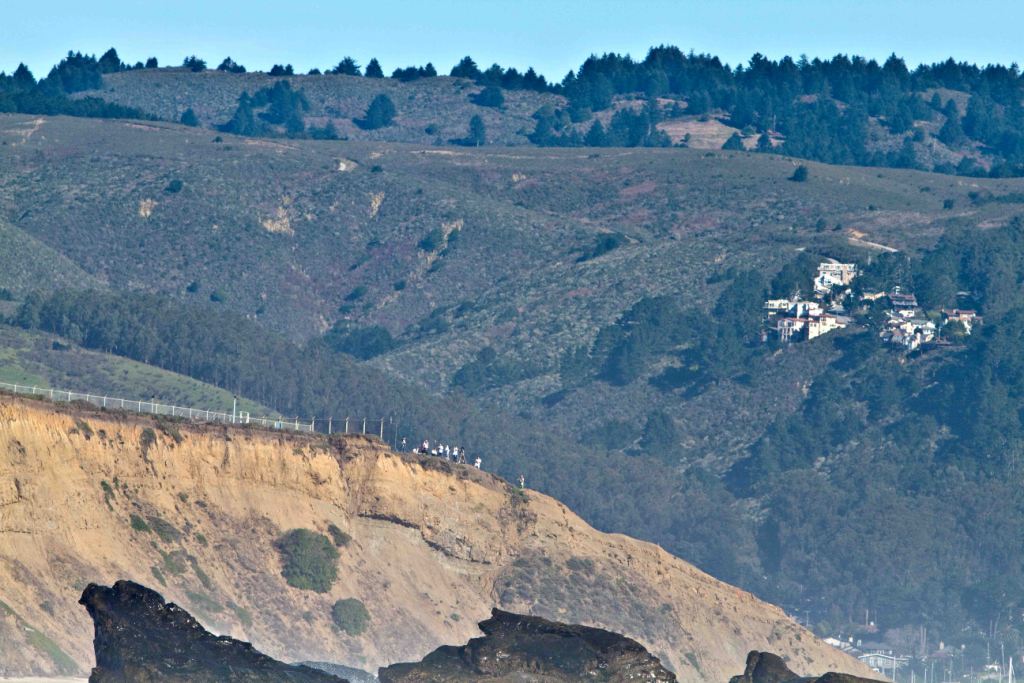 Ion Banner and Alan Baxter judged waves from the cliff joined by numerous supporting locals. As the 18 surfers walked the path, cheers and heckles were exchanged, with smiles all around. From the water Andrew Kehl and Jesse Kinsella were judging waves with Brian Overfelt taking photos. Curt Myers, Troy Dooley, and myself helped with water safety to make sure everyone in the lineup was safe.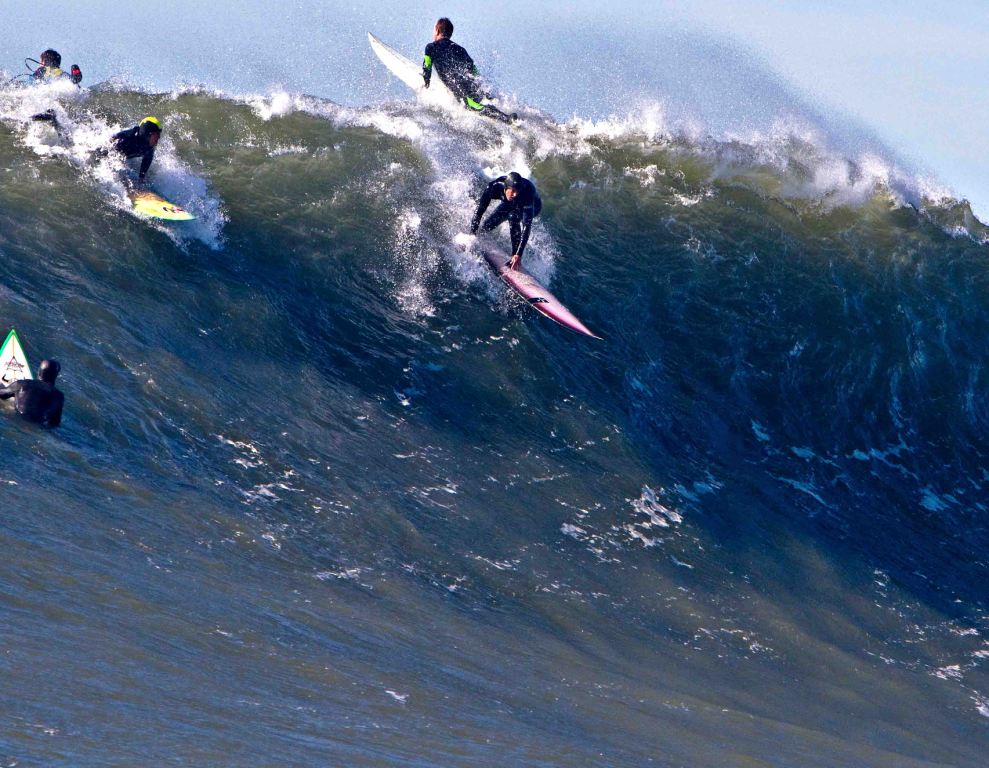 First wave of the session was Wyatt Fields, breaking the ice for the rest of the pack on a solid peak. At this point the tide began dropping really fast to a -1.0 from a 6.4. Staying in the peak took skill battling the current along with increasing northwest winds, which picked up to 25 mph that afternoon. Jarred Abbot was in tune getting a lot of waves early in the session showing solid form and comfort in the bowl. For it being his 3rd time out at Mavericks we were all impressed and stoked on his surfing. Jim Tjogas got some nice waves carving his way to the inside bowl just as he does in any size surf with style. Ryan Chapman, a Montara native who flew in from Hawaii caught one of the biggest waves of the day. Wipe out of the session went to Gabe Polom, who has been stepping it up every session with a true passion for big waves. Other surfers included Ian Shweikert, Dave Lovelace, Dom Spinardi, Skylar Banner, Matt Wilkinson, Greg Broderick, Darren Bingham, Jedd Rain, Ryan Morrissey, Forest Odonnell, and Eoin Bloomer.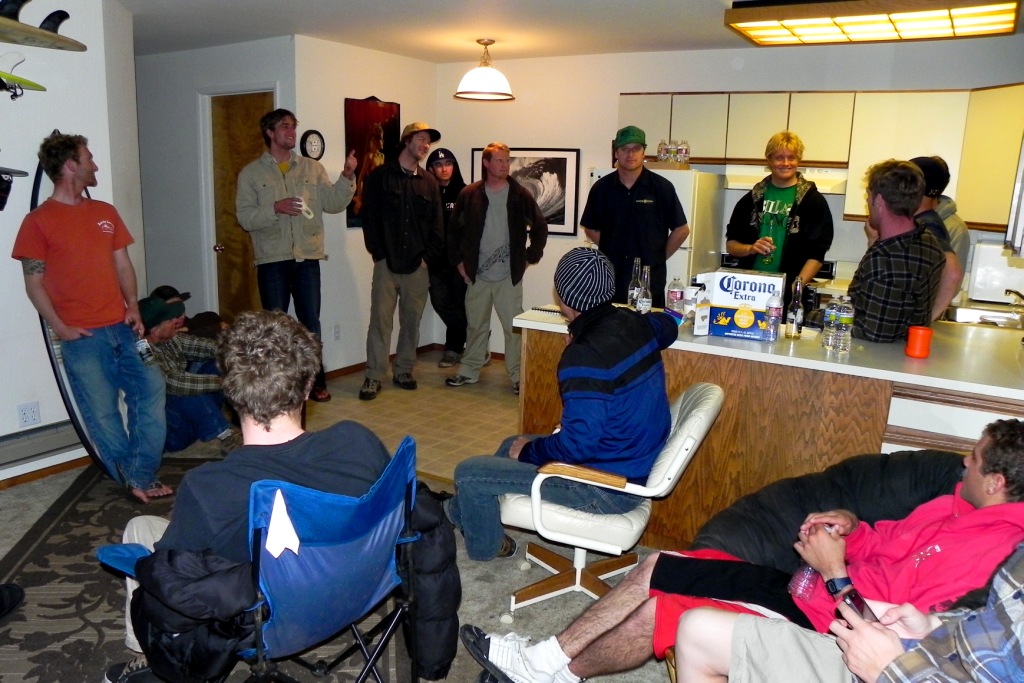 During the middle of the heat after catching a couple medium size waves, Mike Joshua dropped into an inside bowl just barely pulling it off earning him honors for one of the heaviest drops of the sesh. Wave after wave was ridden by the HMB crew in a pack of Mavericks regulars including Ryan Seelbach, Shane Desmond, Ryan Augustine, Alex Martins, Frank Solomon, and Zach Wormhoudt. They were all stoked to be sitting amongst some of the hardest charging surfers out there.
The three standout surfers were Fields, Abbot, and Joshua during the 3-hour session. Joshua had a last minute late drop that scored high, Abbot was consistently catching good waves through the whole session, and Fields was dominating from start to finish. He caught 4 waves, each deep in the bowl with steep drops that stood out amongst the rest. At the end of the day Joshua took 2nd just edging out a 3rd place Abbot with Wyatt Fields taking top honors. He will now be joining Ion Banner in the trials heat come contest day consisting of the following surfers.
Words by Tim West
1. Ion Banner (HMB)
2. Wyatt Fields (HMB)
3. Travis Payne (Pacifica)
4. Shaun Rhodes (Pacifica)
5. top alternate #1
6. top alternate #2
7. top alternate #3
8. top alternate #4
The top 2 scores from this trials heat will be automatic entries into next years contest. Congratulations to Wyatt Fields and Ion Banner, both representing HMB in the upcoming trials event as well as Travis Payne and Shaun Rhodes, our Nor Cal cousins.
Photos by Scott Eggers and Brian Overfelt