Cheyne's First Session in Hawaii
Cheyne Magnusson had his first session in over two years today at Backdoor and his first session in Hawaii so far. It wasn't super crowded and the North swell made the rights super hollow. Cheyne was lucky to be able to pick off the gem of the session.
Not many guys have the ability to hop right off the plane into overhead Backdoor Pipe and get the good ones. Mike Gleason shot us a text psyching that Cheyne got a good one right away. Hopefully this is a good sign and Cheyne will score the rest of his time in the Islands. Stay tuned for more updates from Cheyne in Hawaii.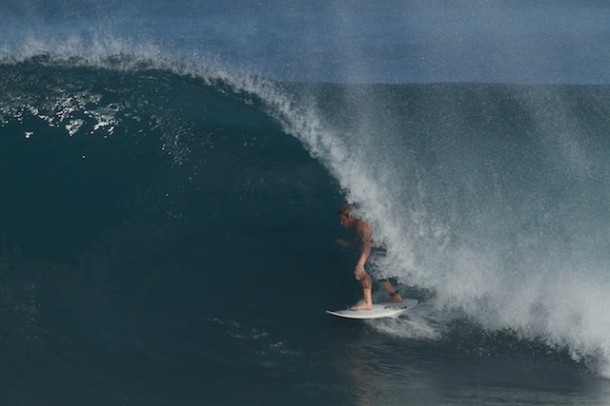 Cheyne getting tubed on his 6'1 1/2 C. Mags model.
Photo by Brandon Bowden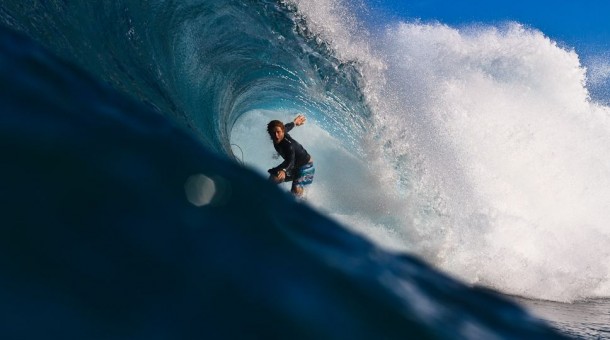 Water shot by Jeremiah Klein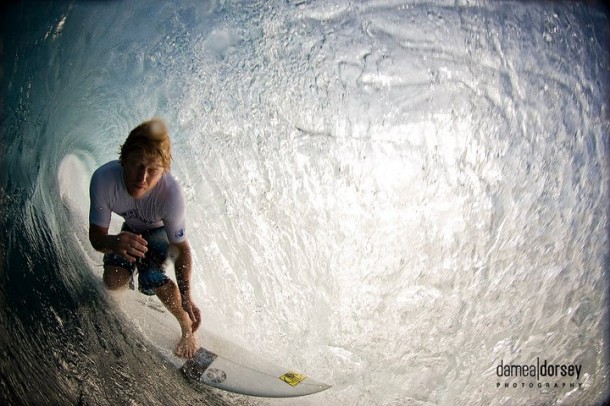 Photo by Damea Dorsey