The Fins Have Arrived – Chemistry x Cpt. Fin
The Chemistry "Colab 2" has finally arrived! All the pre-orders have shipped and there are limited numbers left in the first run.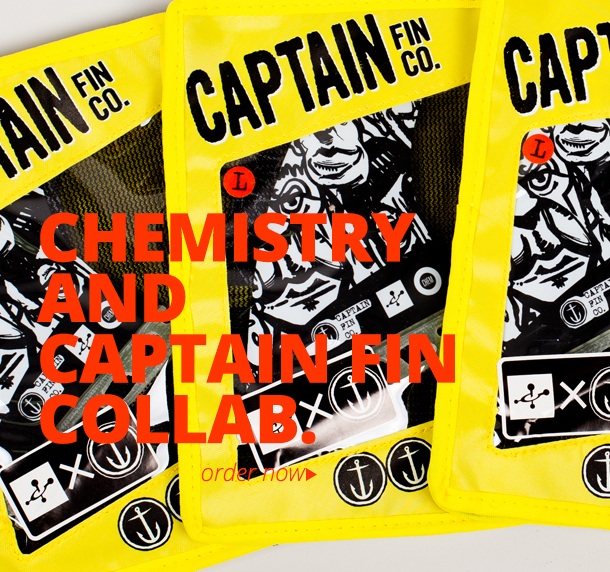 We got the opportunity this year to join the likes of Dane Reynolds, Andrew Doheny, and Tanner Gudauskas by teaming up with Captain Fin Co and producing a fin. The Chemistry "Colab 2" is a template that we designed for the high performance surfer who wants drive and the right amount of release. With it's wide base, smooth rake, and medium sized tip, the Colab 2 goes well in all types of surf. We have had a chance over the past 8 months to test this template, and make subtle changes to suit everyone looking for a high performance fin. Featuring the current "tail art" on all of our boards by Collective artist Pace. This fin is a med/large fin with a 4.65″ base and 4.73″ height.
Order Online