Instagram #mychemistry Surfboard Winner
This months #mychemistry Instagram contest custom surfboard winner is @carvinart.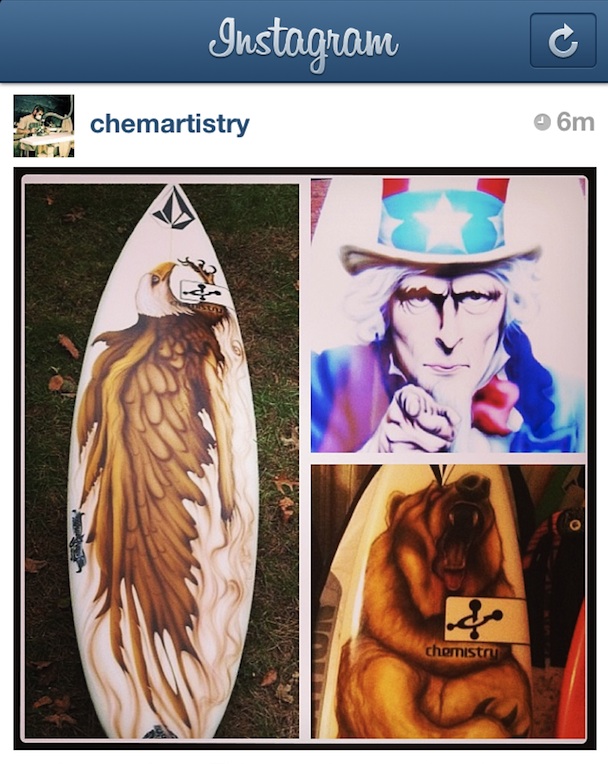 It was hard to touch some of the stuff he is doing on surfboards from the original flying bald eagle that won a prize pack in week one, to his rendition of Uncle Sam. He is an amazing artist from the North New Jersey area that has been doing art on peoples boards for years including some of Mike Gleasons. @carvinart is the first custom surfboard winner in the contest and we have more to come.
All other contestants keep the art coming because we are still giving out weekly prize packs and a free custom surfboard every month until Summer.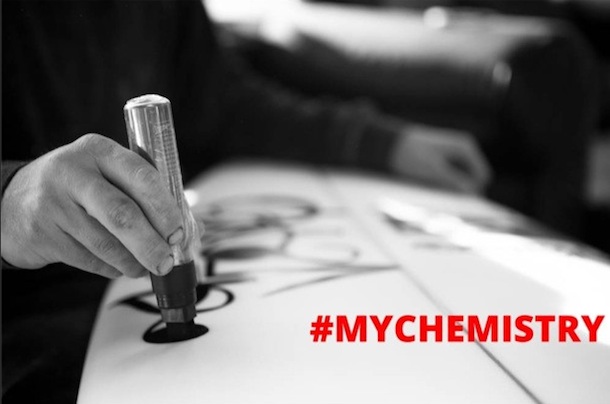 It's pretty easy:
1. Follow @chemartistry on Instagram
2. Hastag your surfboard art #mychemistry
3. We choose a winner every week