Sacred Craft Surfboard Expo – August 14 & 15
It's getting really close to trade show time and we are preparing for our first ever West Coast Trade Show. We have come accustomed to the stress of preparing for trade shows thousands of miles away, it feels good to have one in our backyard.
Action Sports Retailer (ASR) and Sacred Craft have agreed to stage the summer edition of the consumer surfboard expo bayside in San Diego during ASR. The one of a kind event debuts on Saturday and Sunday, August 14-15, 2010 running concurrently with ASR at the San Diego Convention Center. As with previous Sacred Craft events the public is welcome. The ASR and Class@ASR floors remain business to business only.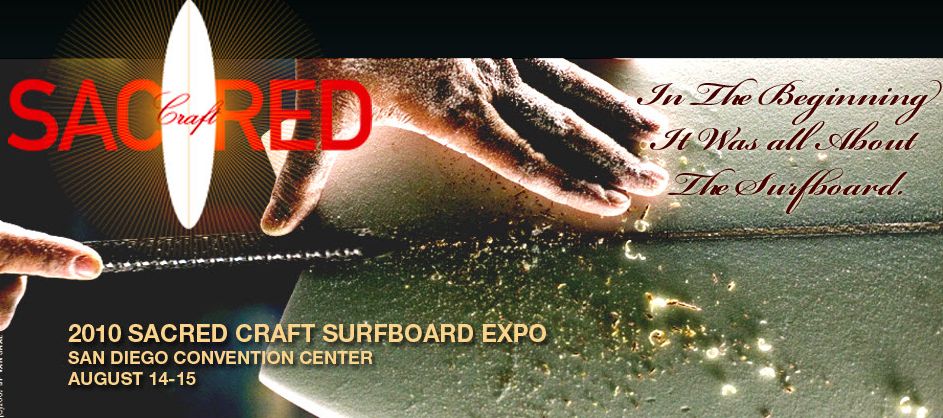 "DRIVING, PARKING, TROLLEY OR TRAIN My vision in creating Sacred Craft was to give shapers and surfboard manufacturers a platform and consumers the opportunity to appreciate all of the creativity and talent coming out of the surfboard industry,†explains Scott Bass, Expo Director of Sacred Craft. "By joining with ASR, we keep that vision alive, while extending it to a global audience of the most influential buyers, distributors and media from around the world. In the end, the shaper wins and the entire industry benefits.â€Â
"Sacred Craft creates an amazing platform uniting the worlds most talented shapers together with consumers. By staging the event adjacent to ASR, were making it possible for retailers and media from around the world to experience this unique event and see a wide variety of surf hard goods,†says Andy Tompkins, VP of ASR. "Between ASR, Crossroads, CLASS@ASR and now Sacred Craft, ASR Marketplace will offer an unrivaled and efficient opportunity for retailers and media to see the entire action sports landscape in one convenient location.â€Â
The events independent setting upstairs from the ASR floor is the perfect fit for Sacred Craft. The sail pavilion area of the SDCC provides an open room with walls of glass, bay breezes and breathtaking views of San Diego Bay. This dynamic environment will allow the focus to remain on the many talented craftsmen, manufacturers and designers exhibiting at the expo, while giving consumers the chance to visit the expo.
Visit us at Booth #515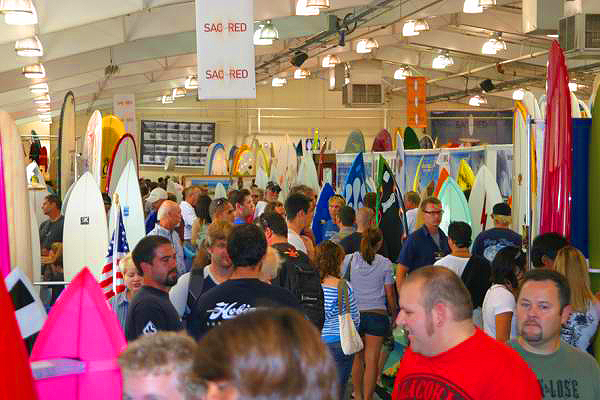 The crowd at Sacred Craft Del Mar