Seiver's Newest Biggie
Scott Seiver releases his latest rendition of "Brooklyn's Finest" just in time for summer. This design will soon be available for custom orders. The Chemistry Collective continues to bring an original art style to surfboards that has been imitated but never duplicated since 2001.
Visit one of our dealers or contact us direct for custom orders.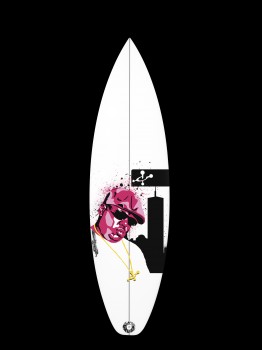 click to enlarge