Spyder Hermosa Beach Now A Chem Dealer
If you are in the South Bay/L.A. area please make sure you stop by Spyder and check out the new Chemistry's in the shop. Spyder is our first and only dealer in L.A. county and they are holding a good amount of inventory that includes a model that has not been officially released (the Disk 2). The staff is really knowledgeable about surfboards and are eager to help make sure you choose the right board. If you do not see anything you like please remember that you can order a custom through the shop with a 2 week turnaround.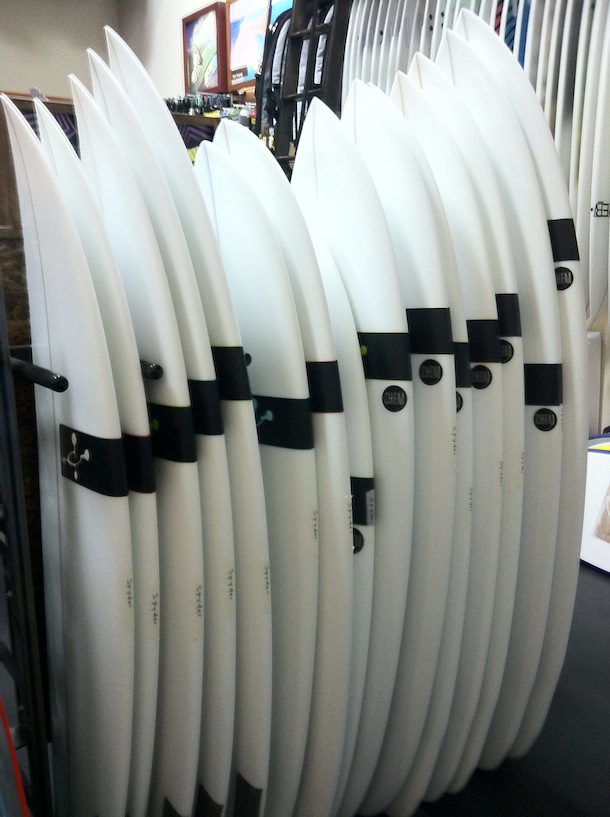 Current Shop Stock List:

– 5'8 Cheyne Mags Pro Model

– 5'8 Cheyne Mags Pro Model

– 5'10 Cheyne Mags Pro Model

– 6'0 Cheyne Mags Pro Model

– 6'2 Cheyne Mags Pro Model

– 6'0 Beaker Model

– 6'2 Beaker Model

– 6'4 Beaker Model

– 6'6 Beaker Model

– 6'8 Beaker model

– 5'6 Disk Model

– 5'6 Disk 2 Model

– 5'8 Disk Model

– 5'10 Disk 2 Model

– 6'0 Disk 2 Model
Also for exclusive specials, discounts, and alerts with Spyder text "SPYDER" to 74700.

About Spyder:

In 1978 Dennis Jarvis, a young – up and coming professional surfer from the South Bay beaches of Los Angeles started building SPYDER surfboards to better suit his own personal needs for a higher performance surfboard to compete on the Professional World Tour.
In 1983 Dennis opened Spyder Surf Shop, what started as an 850 sq ft. retail space at the corner of Artesia Blvd and Pacific Coast Highway in the sleepy little artist beach town of Hermosa Beach is today a nearly 7000 sq ft surf, skate, and snow mecca. In 1997 Spyder Surf added a second location on downtown Hermosa Beach's Pier Plaza. By working very closely with the communities and in believing that customer service is the most important aspect of their business, both of the Spyder Surf Shops have grown steadily and are now 7000 to 8000 sq ft. Almost 30 years since building the first Spyder Surfboard they take great pride in having such a long history of core surf shop retailing, and are excited that since 2001 they have been able to offer the same products and service on-line.
Spyderboards

2461 Pacific Coast Hwy

Hermosa Beach, Ca. 90254

310-374-8276

Mon. – Sat.

10am – 8pm

Sunday

10am – 6pm