The Third Annual Pt. Mugu Contest
Longtime Chemistry supporter and friend Matt Merel had a really strong showing at the Third Annual Pt. Mugu Contest Presented by Quiksilver. The event took place on the sprawling Naval Base in Ventura County, and the waves were perfect. Matty took first place in the Military division and fifth in the Open Mens division.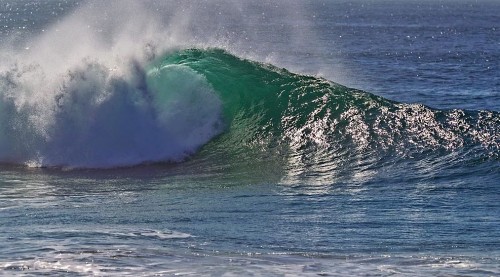 Always a popular event for local military wave riders and whoever else can squeeze into the 180-person field, this year's contest was highlighted by the arrival of a strong southwest swell, hot weather and clean conditions. In fact, the surf was pumping in the four- to six-foot range with sets as big as 10 feet on the face. There were multiple broken boards, leashes and egos…but no injuries.
The warm weather and sunshine helped draw an estimated 9,000 people
to the contest, all of whom came out to support the military and watch some great surfing. Much to the delight of the crowd, Dane Reynolds made an appearance on Saturday, treating spectators to a one-hour demonstration of his trademark barrel riding and airs.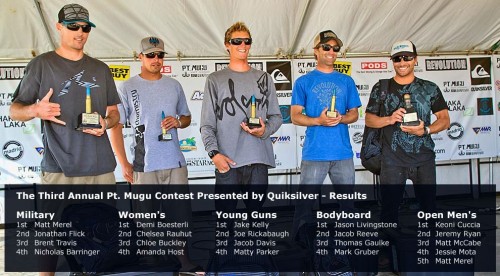 Here are the results:
Military
1st Matt Merel
2nd Jonathan Flick
3rd Brent Travis
4th Nicholas Barringer
Women's
1st Demi Boesterli
2nd Chelsea Rauhut
3rd Chloe Buckley
4th Amanda Host
Young Guns
1st Jake Kelly
2nd Joe Rickabaugh
3rd Jacob Davis
4th Matty Parker
Bodyboard
1st Jason Livingstone
2nd Jacob Reeve
3rd Thomas Gaulke
4th Mark Gruber
Open Men's
1st Keoni Cuccia
2nd Jeremy Ryan
3rd Matt McCabe
4th Jessie Mota
5th Matt Merel