Tribute to the Masters Shape-Off
SIMON ANDERSON TO BE HONORED AT THE SACRED CRAFT CONSUMER SURFBOARD EXPO Event marks 30-year anniversary of the legendary Australian's revolutionary Thruster design
This year marks the 30-year anniversary of legendary Australian surfer/shaper Simon Anderson's seminal Thruster surfboard design. On August 14 & 15 Sacred Craft will honor Simon Anderson during the Tribute to the Masters Shape-off presented by US Blanks.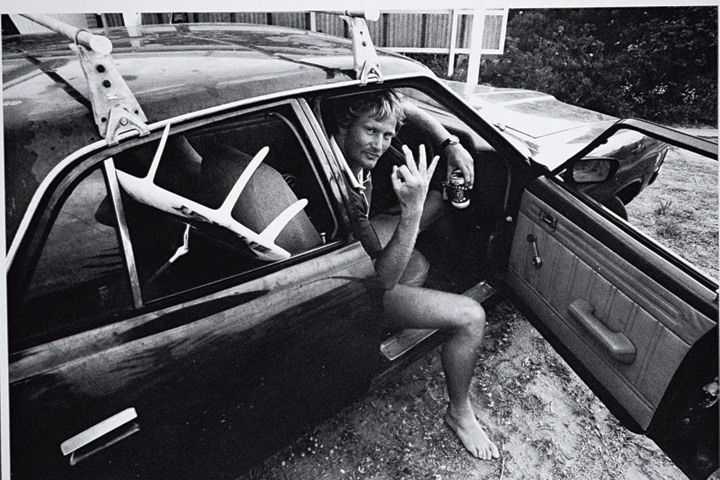 "Simon Anderson's surfing suited single-fins, but the events at the time were all being won on twins. Frustration led him to consider a weird-looking mix — three smaller fins, one set three inches from the tail, the other two set 11 inches up and on either rail a la the twinnie," explained surf historian/writer Nick Carroll. "The first Thruster, made in October 1980, went with Anderson to Hawaii that winter, then on to California, where he convinced Nectar's Gary McNabb to make a Thruster model. Back in Sydney, he went to work at his own factory, Energy, and made two more Thrusters. On one of his boards, he won the Bells-Coke double again, and surfing history took its biggest turn since polyurethane foam. Simon never took full commercial advantage of his Thruster concept. "I'm too lazy" was his judgment, but perhaps closer to the truth is that it was never in his nature to deny others a chance to enjoy their surfing."
The six shapers, which will include Chemistry's own Jason Bennett (the youngest shape off competitor ever) will be asked to replicate the Thruster that Anderson rode during his legendary 1981 Bells Beach victory, an event that featured the largest waves ever ridden during that historic contest. We will be Ustreaming Jason for the duration of his time in the shaping room. Should be pretty cool.
"I'm very stoked to have the Thruster's 30-year anniversary honored at Sacred Craft," said Australia's Simon Anderson. "It'll be good fun to get back to the States and see some old friends and see what is happening with board design over there."
"US Blanks is once again proud to be a part of the Sacred Craft Expo and the Tribute to the Masters Shape-Off honoring Simon Anderson. We feel that Simon is the perfect honoree for this years Tribute as his contributions to design and innovation have certainly left a profound and lasting mark on the industry.â€Â
The Tribute to the Masters Shape-Off will take place on Saturday August 14th, 10:00am – 6:00pm.