Memorial Day BBQ
Come check us out at Surf Ride Oceanside this holiday weekend for some free BBQ. We are maning the grill on Monday, May 27th from 11am to 2pm in front of the store. Also make sure you take advantage of the great deals in the store. Details below: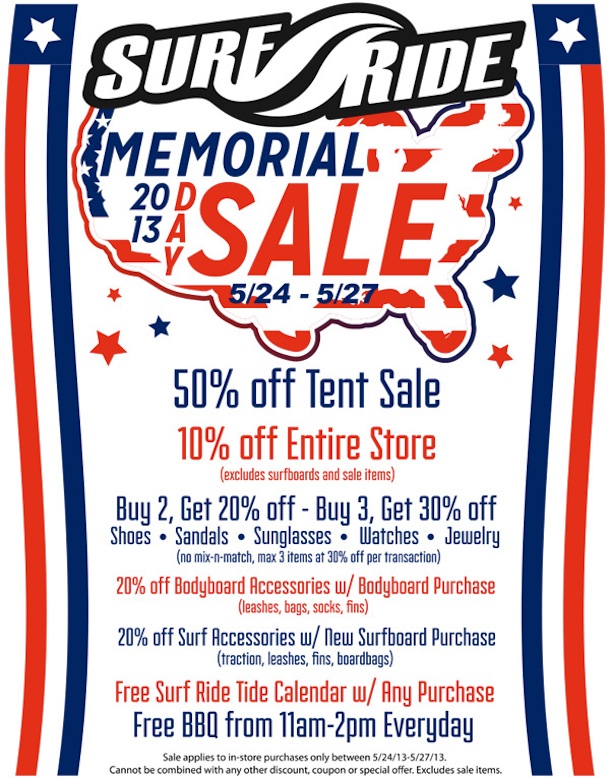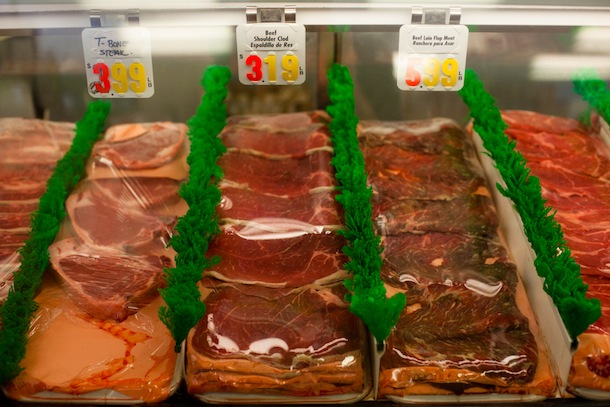 Memorial Day is a day of remembering the men and women who died while serving in the United States Armed Forces. Don't forget to thank the local men and women serving in the military on Memorial Day.
About Surf Ride:
Starting as a seedling in the 1970's, Surf Ride has grown from the ground up, sprouting first in Oceanside, and branching out to a second location in Solana Beach. With both store fronts rooted along the Pacific Coast Highway, Surf Ride is committed to providing customers with as many product choices as possible. Their hard work has paid off and has led to recognition from Transworld Business as 'Hardgoods Retailer of the Year'. From Land to the Sea, their vision is to get everyone as stoked on riding the elements as they are. To keep up with the rise of the internet world, their team has developed an online shop, providing product to your doorstep with the click of a button.